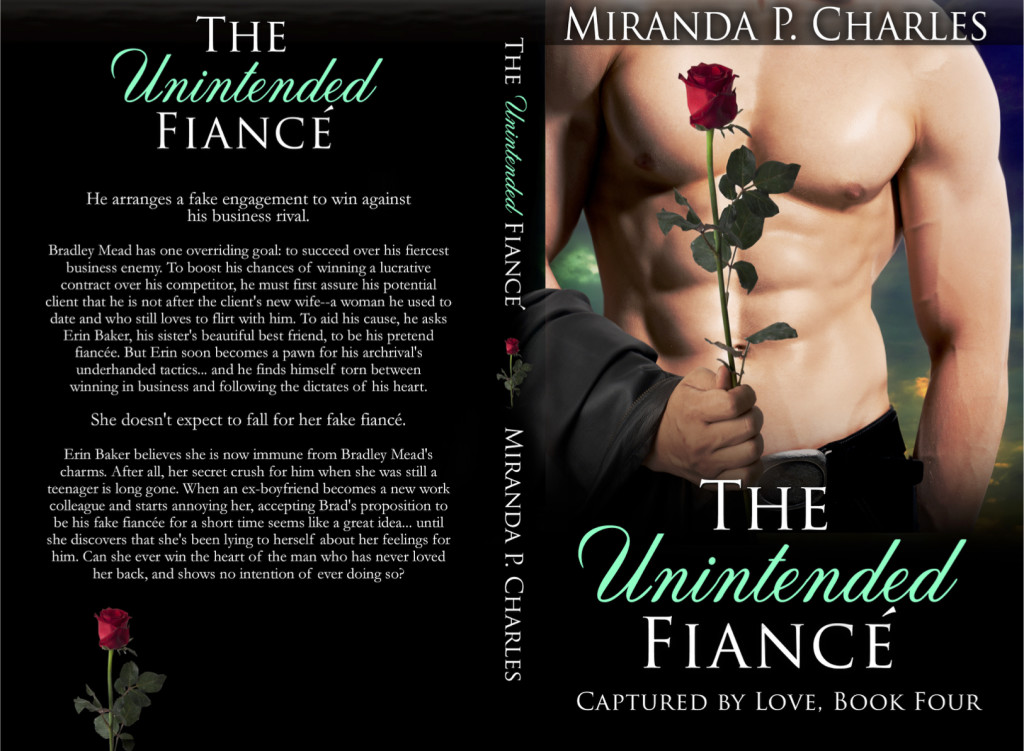 I'm doing a happy dance! The Unintended Fiancé is finally released, and Brad and Erin's story is now available for you to enjoy.
Thank you for waiting for this book. If you've pre-ordered it, it should already be in your device. If you were waiting for it to go live before getting your copy, here are the links to the stores:
I'm really thrilled with this book and knowing plenty of people were waiting for it was a huge inspiration. I feel humbled and grateful for the support I continually get from my readers. It truly means a lot. Thank you again.
I hope you love The Unintended Fiancé as much as I do. Really can't wait for you to read it.
Much love,
Miranda
P.S. I don't want to make a big deal of it, but I understand that some of you might be wondering how I'm going with my current health challenge. I'm happy to say that I'm coping well with treatment. Side effects are still relatively mild, for which I'm truly grateful. It means I'm energetic enough to start on the next book. Yay!