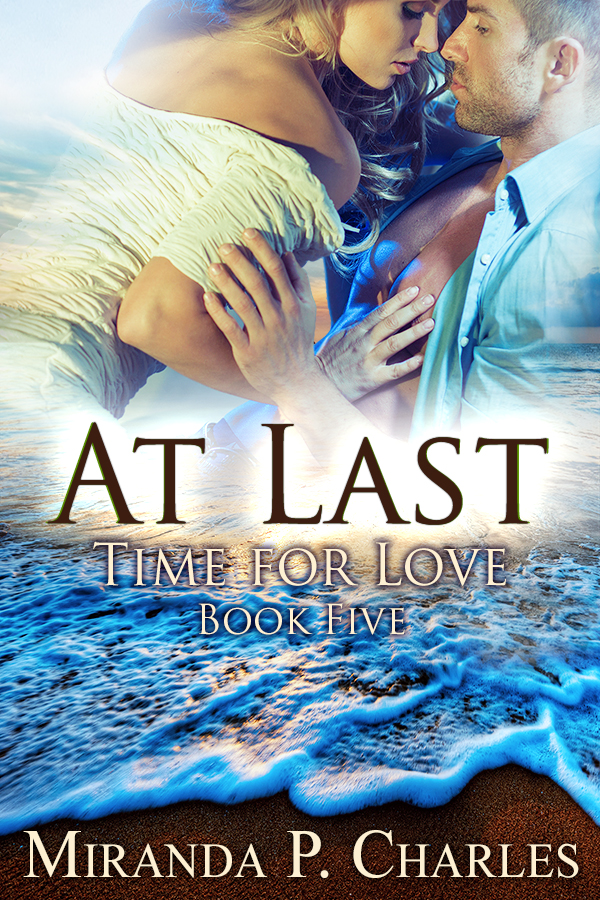 Just a month to go before January 6, the day At Last (Time for Love, Book 5) is released! I'm just as excited about this release day as I am with Christmas and New Year's Eve 

.
But one month is still a long way away, so here are some teasers from the book for you. Don't worry. I'll still be posting chapters one and two before release date, but that won't be until later

 . For now, I thought you might want to enjoy the following:
These teasers contain adult material. It is intended for readers 18 years of age or older.
==========
"Your brothers have a nickname for you. Mr. Commitment-Phobic. I know."
***
He got up. He'd have a shower, then he'd find her. It would be best if she knew immediately. Then he'd have plenty of time to convince her that although it wasn't fun having her privacy and security threatened, she didn't have to worry. He'd make sure she was safe.
His heart jumped strongly enough that he frowned. What was that reaction about?
Ignore it, Greg. It's just about you dying to sleep with Gemma—and you can't.
He pressed his lips in a thin line. She was proving to be his biggest frustration.
***
Greg couldn't believe what was happening. Gemma was in bed. With him.
"God, Gem, you feel so good," he groaned as Gemma closed her hand around his hardness and tugged. Impatiently, he sneaked his hand inside her panties. Ahh, she was soaking. And she was driving him crazy.
To his delight, Gemma pushed down her underwear and slung a leg around him.
"You want me now, baby?" he asked hoarsely.
"Yes, please," she gasped.
With an excited grunt, he took off his jeans, which were wrapped around his ankles, thinking that in a few seconds he'd finally be inside her. Even then, he still couldn't wait until he was sliding his rock-hard erection in and out of her delicious wetness.
Then the fire alarm sounded.
What the hell?
He looked around in confusion, and found himself alone in his bed.
"Ah, fuck!" he groaned, burying his face in his hands. Why did his phone have to ring just when he was in the best part of his dream? Damn it!
Muttering more expletives, he grabbed the offending device from his bedside table, ready to blast the ear off of whoever had interrupted his erotic dream of Gemma.
It was Chris, the head of their security team.
He sighed. He'd been waiting for this call.
==========
That's all for now

You may already have noticed that pre-order links are already up on some stores for Greg and Gemma's love story. (And if you've already ordered your copy, thank you! Mwah!)
At Last is on a special pre-order price of only USD $2.99. If you buy from Google Play, All Romance Ebooks or Smashwords where pre-order for this book is not currently available, don't worry. I'll keep the price of USD $2.99 for two days after release date before putting it up to its regular price of USD $3.99 to give you time to get it at the discounted price.
Here are the pre-order links:
Amazon US | Other Amazon Stores | Apple | Barnes & Noble | Kobo
I'll be back with more soon! Hope you're enjoying your preparations for the holidays

Much love,
Miranda xxx