Order the paperback from: Amazon | Barnes & Noble | Book Depository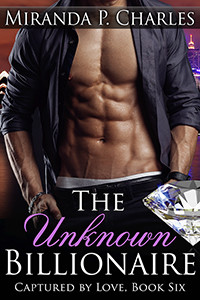 Will his billion-dollar fortune cause him to lose the woman he loves?
Jarryd Westbourne is shocked to have inherited a billion-dollar fortune from the mother who'd given him up for adoption. Unfortunately, business complications force him to keep it a secret from everyone for a period of time, even from Marilyn Grant, the woman he's crazy about. When his birth mother's husband suddenly challenges the will and accuses him of foul play, he ends his relationship with Marilyn to protect her from any scandal. But can he ever win Marilyn back if she discovers what he's been hiding from her?
Can her love survive a necessary deception?
Marilyn Grant was heartbroken when Jarryd Westbourne dumped her unexpectedly. But she believes that Jarryd broke up with her only because he's intimidated by her parents being billionaires while he's only of average means. She's keen to prove to Jarryd that she doesn't care one bit that his wealth is nowhere near her family's. After all, love and trust, not money, are the foundations of a lasting relationship. And Jarryd is one guy she knows she can trust…
*****
The Unknown Billionaire can be read as a stand-alone or as Book 6 of the Captured by Love series. The author recommends reading the books in order to fully enjoy the series.
Book 1: The Unwilling Executive (Lucas Renner and Jade Tully)
Book 2: The Unyielding Bachelor (Rick Donnelly and Lexie Mead)
Book 3: The Undercover Playboy (Carter Garrett and Cassie Stephens)
Book 4: The Unintended Fiancé (Bradley Mead and Erin Baker)
Book 5: The Unforgettable Ex (Gavin Redford and Natasha Garrett)
Book 6: The Unknown Billionaire (Jarryd Westbourne and Marilyn Grant)
Book 7: The Unmasked CEO (Simon Alexander and Geri Blaine)
Book 8: The Unexpected Husband (Tristan Grant and Paige Shipton)
Other books in the series coming soon!
These books are for adults only. They contain hot sex scenes.
Order the paperback from: Amazon | Barnes & Noble | Book Depository