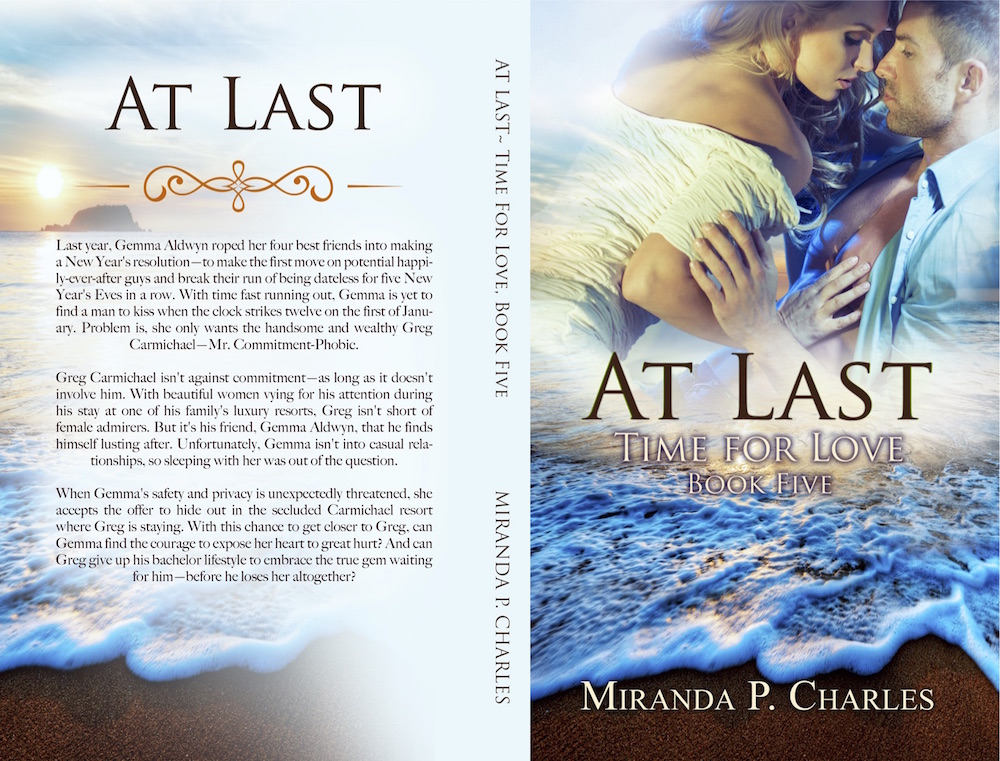 At Last is now available!
If you've pre-ordered, hope your copy is already sitting in your device, ready to be read.
I've thoroughly enjoyed writing these Time for Love books and I'm sad that Greg and Gemma's story is the last of the series. But since I love these characters so much, I promise some of them will make an appearance in future books 😉
Here are the links to the stores in case you haven't got your copy yet. It's still US$2.99 for a couple more days before it goes up to it's current price of US$3.99.
Amazon US | Other Amazon Stores | Apple | Barnes & Noble | Kobo | Google Play | All Romance Ebooks | Smashwords
It should also be up on Scribd in a few hours' time.
Thank you again for your support. These books wouldn't have been published without you.
At Last Description:
Last year, Gemma Aldwyn roped her four best friends into making a New Year's resolution—to make the first move on potential happily-ever-after guys and break their run of being dateless for five New Year's Eves in a row. With time fast running out, Gemma is yet to find a man to kiss when the clock strikes twelve on January first. Problem is, she only wants the handsome and wealthy Greg Carmichael—Mr. Commitment-Phobic.
Greg Carmichael isn't against commitment—as long as it doesn't involve him. With beautiful women vying for his attention during his stay at one of his family's luxury resorts, Greg isn't short of female admirers. But it's his friend, Gemma Aldwyn, that he finds himself lusting after. Unfortunately, Gemma isn't into casual relationships, so sleeping with her was out of the question.
When Gemma's safety and privacy is unexpectedly threatened, she accepts the offer to hide out in the secluded Carmichael resort where Greg is staying. With this chance to get closer to Greg, can Gemma find the courage to expose her heart to great hurt? And can Greg give up his bachelor lifestyle to embrace the true gem waiting for him—before he loses her altogether?
****
Many thanks, big hugs and lots of kisses,
Miranda