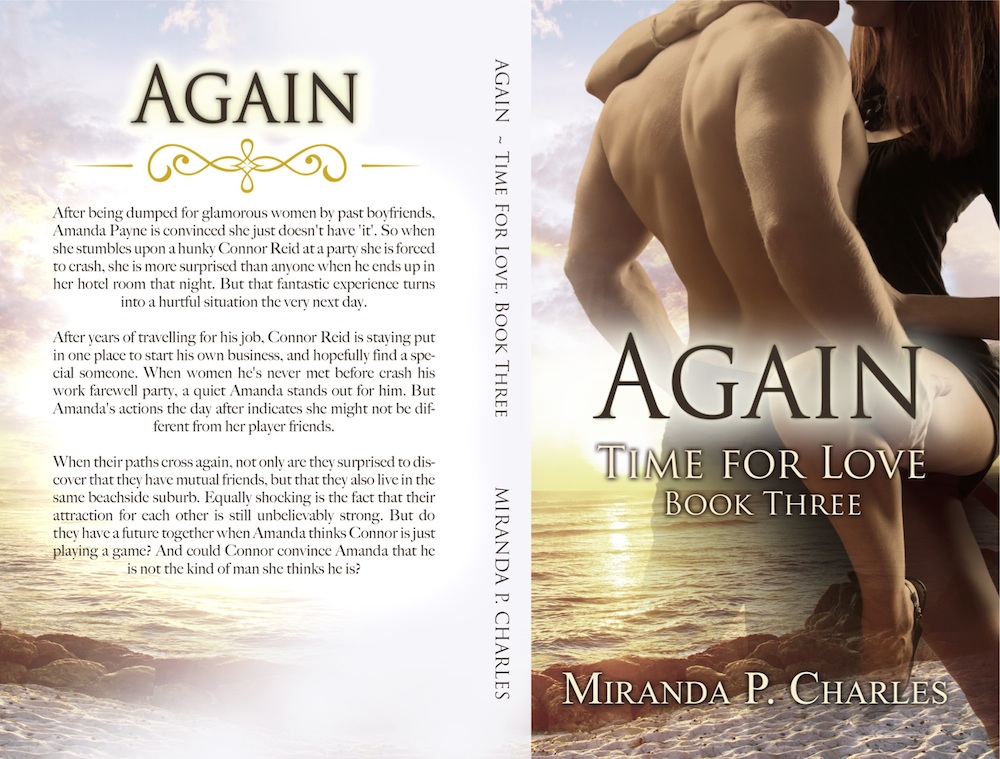 It's the official Release Day for Again! It means it's now available to download and read from the different stores. Here are the links:
Amazon US
|  Other Amazon Stores  |  Apple iTunes | Barnes & Noble | Kobo | Google Play  |  All Romance Ebooks  |  Smashwords
It will also be available in Scribd shortly.
Just a reminder that the special new release price of $2.99 will only be in place for three days, then it will go up to its regular price of $3.99 🙂 .
And also, Forever is 99cents for a limited time to celebrate the release of Again 🙂
Again Book Description
After being dumped for glamorous women by past boyfriends, Amanda Payne is convinced she just doesn't have 'it'. So when she stumbles upon a hunky Connor Reid at a party she is forced to crash, she is more surprised than anyone when he ends up in her hotel room that night. But that fantastic experience turns into a hurtful situation the very next day.
After years of travelling for his job, Connor Reid is staying put in one place to start his own business, and hopefully find a special someone. When women he's never met before crash his work farewell party, a quiet Amanda stands out for him. But Amanda's actions the day after indicates she might not be different from her player friends.
When their paths cross again, not only are they surprised to discover that they have mutual friends, but that they also live in the same beachside suburb. Equally shocking is the fact that their attraction for each other is still unbelievably strong. But do they have a future together when Amanda thinks Connor is just playing a game? And could Connor convince Amanda that he is not the kind of man she thinks he is?
~~~~~
Hope you enjoy Again. Happy reading!
Much love,
Miranda xxx