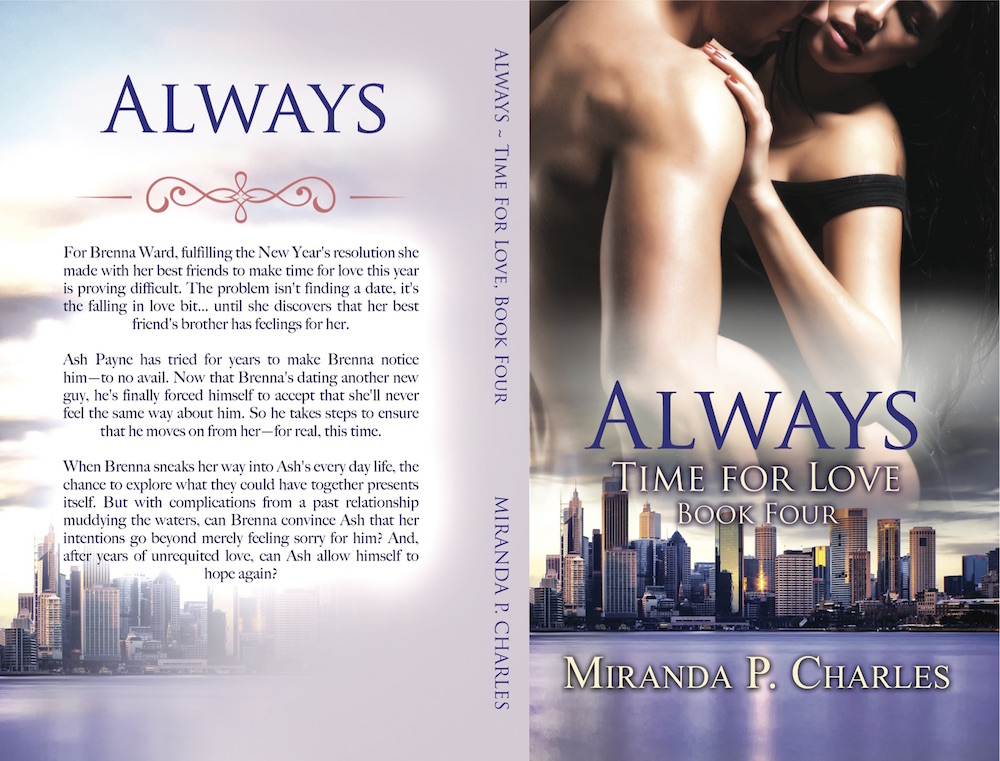 Always is now live! Yay!
If you've pre-ordered your copy, you should already have it on your device 🙂 . If you haven't yet, here are the links where you can now instantly download it. It will be USD$2.99 for two more days only, then it will go up to its regular price of $3.99.
Amazon US | Other Amazon Stores | Apple | Barnes & Noble | Kobo | Google Play | All Romance Ebooks | Smashwords
(It should be up on Scribd soon, too. Give it another day or two and you should find it there, if you're a Scribd subscriber.)
I realised I haven't been mentioning this in the past, but you can also order paperback copies of all my books. Always is also now available in paperback from Amazon and Barnes & Noble. You'll be able to get it from Book Depository as well shortly.
I do hope you enjoy Always. I thoroughly enjoyed writing it 🙂 .
And last but not least, thank you so much for your continued support. I really appreciate it. It's you who make it possible for me to continue writing these sexy romances. So here's a big kiss–mwahhh!
Much love,
Miranda xxx