Hi!
Hope your day is going well.
We're getting closer and closer to the date when Secret Designs will be available for purchase at Amazon. Before that day arrives, I thought I'd share with you the book cover first. So without further ado, here it is!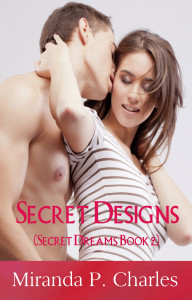 Keep an eye out for my next post coming out in a few days. I'll be sharing with you chapter one of Secret Designs.
'Til then, take care!  xx