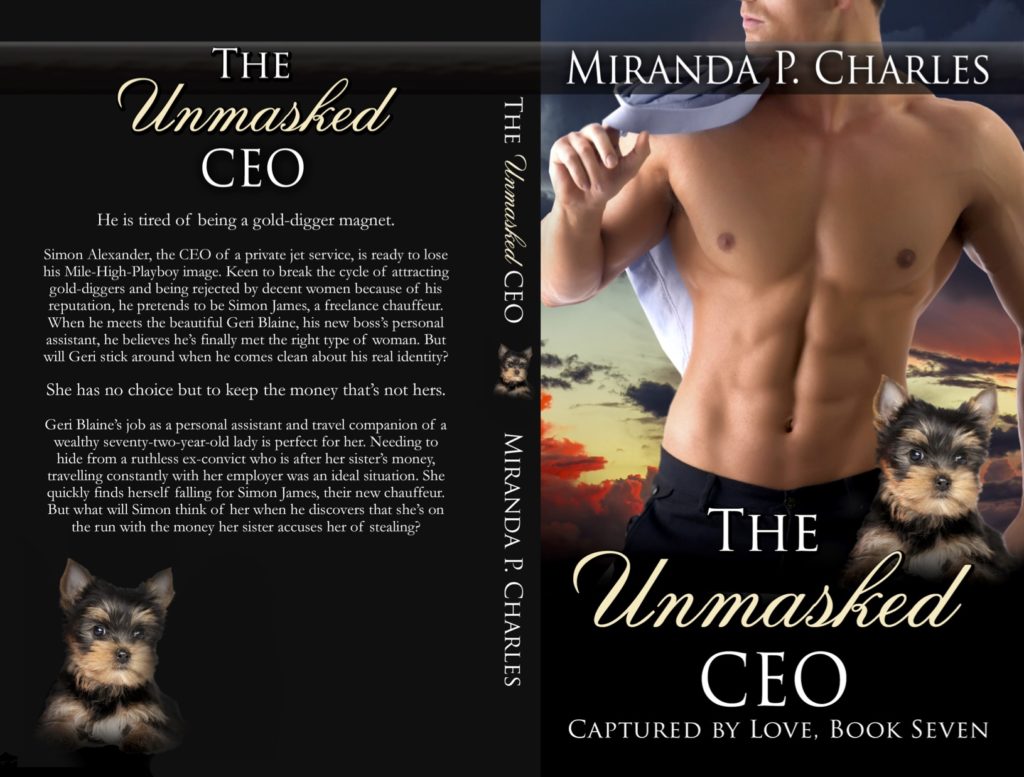 The Unmasked CEO is out now! If you've pre-ordered, you should already have the book in your device. If you haven't, you can get your copy from the following stores:
Amazon US | Other Amazon stores | Apple iBooks | Barnes and Noble | Kobo | Google Play
You can also order the paperback from: Amazon | Barnes and Noble. The link for Book Depository will be available soon.
Have fun reading Simon and Geri's story! I'll be back in a couple of days to let you know the winners of The Unmasked CEO Release Giveaway. Have you entered yet? Depending on the time you're reading this, you might still have a few hours to get your entries in for your chance to win one of two signed paperbacks of The Unmasked CEO.
Thank you again for your support. It means so much.
Much love,
Miranda xoxo
The Unmasked CEO
He is tired of being a gold-digger magnet.
Simon Alexander, the CEO of a private jet service, is ready to lose his Mile-High-Playboy image. Keen to break the cycle of attracting gold-diggers and being rejected by decent women because of his reputation, he pretends to be Simon James, a freelance chauffeur. When he meets the beautiful Geri Blaine, his new boss's personal assistant, he believes he's finally met the right type of woman. But will Geri stick around when he comes clean about his real identity?
She has no choice but to keep the money that's not hers.
Geri Blaine's job as a personal assistant and travel companion of a wealthy seventy-two-year-old lady is perfect for her. Needing to hide from a ruthless ex-convict who is after her sister's money, travelling constantly with her employer was an ideal situation. She quickly finds herself falling for Simon James, their new chauffeur. But what will Simon think of her when he discovers that she's on the run with the money her sister accuses her of stealing?
***