Mark your calendars! The Unmasked CEO (Captured by Love, Book 7) is releasing on the 24th of January.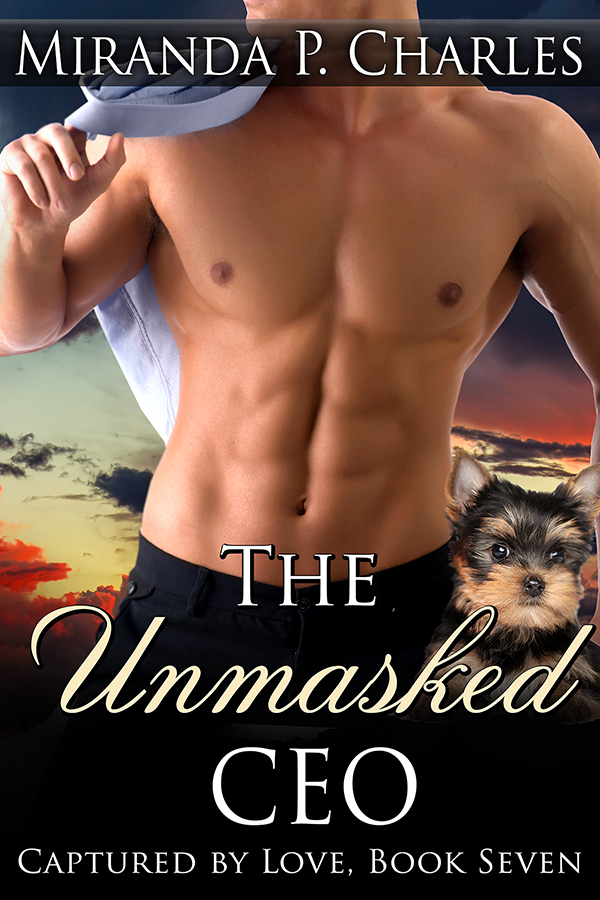 I had so much fun writing Simon and Geri's journey to HEA, especially when I had to write a lovable dog into the story.
For the Captured by Love series, I usually get the covers done before I start the book. That way, I can print them, stick them on the wall in front of my desk, and get some inspiration while I stare at the hunky guys whose stories I'm supposed to be writing, ha ha!
My wonderful cover designer, Viola Estrella, suggested the above cover for The Unmasked CEO with the dog as the "special object". (You might notice that for each Captured by Love book, there's an object on the cover that is incorporated in the story.) Well, I fell in love with the dog! He's just so cute, right? And, yes, the sexy guy is easy on the eyes too.
So I thought it would be fun if I have dog-related questions as entry options for The Unmasked CEO Release Giveaway. Again, this is exclusive to my newsletter subscribers, and two people can win a signed paperback of The Unmasked CEO. The giveaway is open until midnight on the 25th of January, Sydney time. Check out the questions and enter the giveaway!
*****
I also can't wait to share with you Chapters One and Two of this book. You'll be getting them in a few days before the book releases. In the meantime, you can now preorder the book from Amazon, Apple iTunes, Barnes & Noble and Kobo. Click here for the links.
Much love,
Miranda xo
The Unmasked CEO
He is tired of being a gold-digger magnet.
Simon Alexander, the CEO of a private jet service, is ready to lose his Mile-High-Playboy image. Keen to break the cycle of attracting gold-diggers and being rejected by decent women because of his reputation, he pretends to be Simon James, a freelance chauffeur. When he meets the beautiful Geri Blaine, his new boss's personal assistant, he believes he's finally met the right type of woman. But will Geri stick around when he comes clean about his real identity?
She has no choice but to keep the money that's not hers.
Geri Blaine's job as a personal assistant and travel companion of a wealthy seventy-two-year-old lady is perfect for her. Needing to hide from a ruthless ex-convict who is after her sister's money, travelling constantly with her employer was an ideal situation. She quickly finds herself falling for Simon James, their new chauffeur. But what will Simon think of her when he discovers that she's on the run with the money her sister accuses her of stealing?
*****