Order the paperback from: Amazon | Barnes & Noble | Book Depository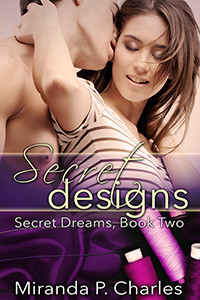 When Ari Mitchell has an unexpected one-night stand with her best friend's future brother-in-law, she fully intends to move on from it without any dramas. But Dylan Summers is someone she can't stop thinking about — and wanting again. Problem is, he doesn't do relationships.
Dylan Summers only allows himself one-night stands for reasons only he and his two best friends know about. But after his night with Ari Mitchell, he admits to himself he has to be with her again, even if it means making things very complicated.
Their mutual attraction is simply too strong to ignore. But how can Ari find a future with a man who avoids commitment? And how can Dylan open up to the woman who can heal his heart, when he fears her true motives for being with him?
(This book is for adults only. It contains hot sexual content.)
*****
Each book in the Secret Dreams series is a complete stand-alone novel that would give you enjoyment on its own. However, to enhance your experience of this series, I recommend reading them in order.
Secret Dreams Series
Book 1: Secret Words (Jasmine Allen and Kane Summers)
Book 2: Secret Designs  (Ari Mitchell and Dylan Summers)
Book 3: Secret Moves  (Kristen McCann and Trey Andrews)
Book 4: Secret Tastes (Samantha Lane and Adam Craig)
Order the paperback from: Amazon | Barnes & Noble | Book Depository