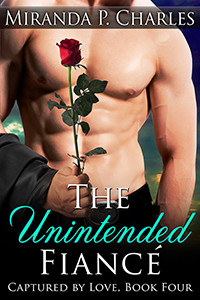 Hi!
I have news regarding the release of The Unintended Fiancé (Captured by Love, Book 4).
I previously announced that Brad and Erin's story will be released on September 22nd. Unfortunately, I have to delay the release date by a month, to October 22nd.
The reason for this is that I'm currently experiencing a health challenge. I was diagnosed with breast cancer early last month and am undergoing chemotherapy. Due to doctors' appointments, tests and treatment, I'm behind with finishing Brad and Erin's story 🙁 The good news is that I'm mentally and emotionally okay, and I'm coping relatively well with the chemo side-effects.
The new release date is already showing on Amazon stores, where the book is up for pre-order. I'm working on updating Apple, Barnes & Noble and Kobo.
I do apologise for the release date change. I promise that Brad and Erin's story will be worth the wait ;).
That's all for now. Thank you, once again, for your support. I truly appreciate it.
Much love,
Miranda xxx