As you might know, my upcoming book is about one of our favourite minor characters in the Time for Love series–Lucas Renner. Yes, the reigning Mr. F* King 😉 who appeared in Again and At Last.
His love story with Jade Tully is the first book in the new Captured by Love series and it's due for release on the 17th of March. Today, I'm ready to share the cover with you. Here it is!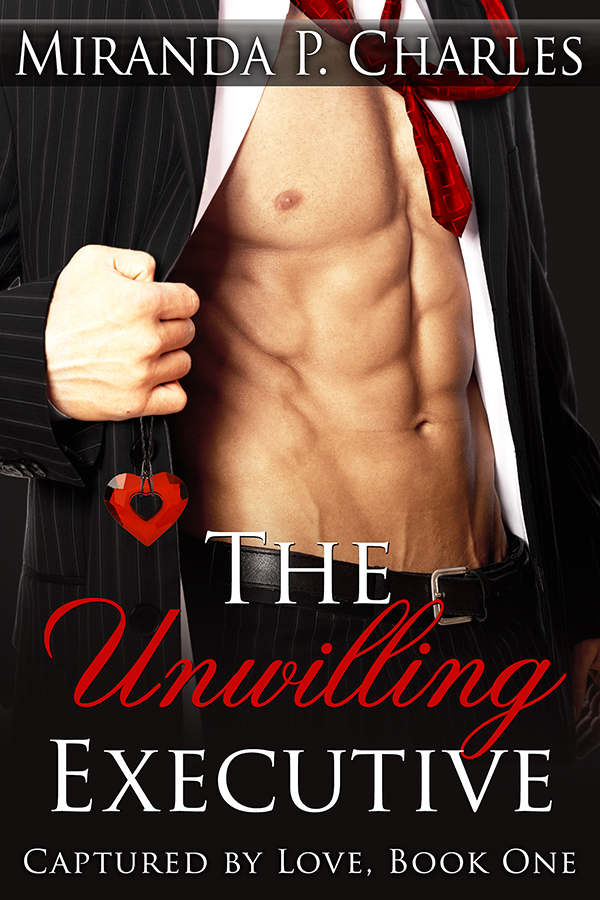 He doesn't care about the wealth and opportunity his father offers.
Racing car mechanic Lucas Renner never expected his biological father to start acknowledging him as a son and only heir. He bet the old man has ulterior motives that has nothing to do with wanting to develop a relationship with him. He refuses to make contact with the man who has rejected him all his life… until his father's message is hand-delivered by a blushing beauty who stirred him in the right places.
She cares about keeping her job.
Jade Tully thanks her lucky stars for her new role as the personal assistant to a wealthy CEO. Heaven knows she needs it. But she doesn't anticipate getting entangled in the personal conflict between her eccentric boss and his extremely hunky son—a man who rattles her poise and melts her heart. She wants to help bring father and son together. But if she continues to do her boss's bidding, would she lose Lucas' trust and her chance to capture his heart?
The Unwilling Executive can be enjoyed as a stand-alone or as part of the Captured by Love series.
This book is for adults only. It contains hot sexual scenes.
~~~~~
That's all for now. But in a few days I'll share with you the first two chapters of The Unwilling Executive so you can read them before the book is released. Hope you're as excited about this book as I am 🙂
Till then, take care and have fun!
Lots of love,
Miranda xxx